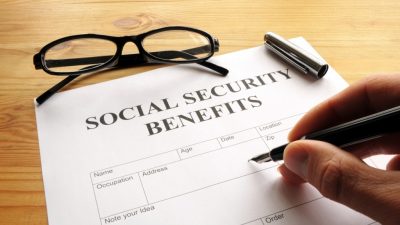 Since the ALJ hearing represents the best chance for disability applicants to get approved for SSI or SSDI benefits, adequate preparation is key.
Preparing for the Hearing
The Administrative Law Judge (ALJ) will ask the applicant a series of questions to evaluate the claim. These questions usually cover four topics: (1) biographical; (2) work status and history; (3) medical history; and (4) emotional and mental well-being. The best way applicants can prepare for their hearing is to anticipate the questions the ALJ will ask, discuss appropriate answers with their Social Security Disability attorney, and bring supporting documentation and evidence to bolster their answers.
Biographical Information
These are basic questions regarding the applicant's identifying information, such as social security number, name, address, date of birth, place of birth, height, weight, and other similar information.
Work History
The ALJ may also ask the applicant about his or her education level or whether or not the claimant has any vocational or specialized training. The applicant may be asked to describe his or her work history during and after high school, during college, and after receiving training. The ALJ will also likely ask about any other jobs held after the disability began. During this time, applicants are often asked to describe their job duties, the physical and mental requirements of their work, and how their disabling condition impairs their ability to perform substantial gainful activity.  A vocational expert will likely listen in and may be asked to testify about the claimant's ability to perform any jobs.
Medical History
The ALJ is also likely to ask applicants about their medical history. For example:
Describe the condition;
Which doctor(s) diagnosed the condition;
Has the disability worsened over time?
How does it affect the applicant's former or current job;
How might it affect the applicant's future capacity to work;
Does the disability impact the applicant's ability to carry out daily activities, such as cleaning, cooking, dressing, grooming, driving, and other similar tasks every person does every day.
The ALJ will also generally ask about how the disability affects the applicant's physical abilities, for example, how long can the applicant stand or sit, how much can they lift or push, and how much they can bend. In some cases, mental abilities and persistence are discussed as well.