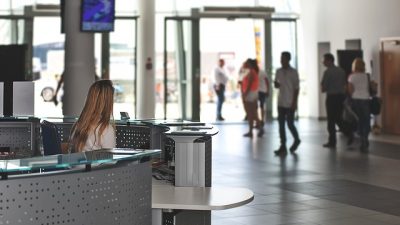 A new Chicago City Ordinance requires hotels to provide panic buttons to employees who work alone in guests' rooms. If a hotel has not provided the required electronic panic buttons, anti-sexual harassment policy, or has retaliated against an employee for reporting a case of sexual harassment, an attorney may find cause to seek damages on behalf of the employee. These may include compensation for physical injury and mental and emotional trauma.
Hotel Workers are Vulnerable
Working alone and unprotected, many hotel employees are required by their jobs to enter guest rooms without the assistance of a supervisor or the presence of another worker. This isolation while working makes them particularly vulnerable to sexual harassment, assault, and injury in the workplace.
In passing the Hotel Workers Sexual Harassment Ordinance, the Chicago City Council has taken steps to protect these at-risk hotel workers. The ordinance features these three primary requirements:
By July 1, 2018, all hotel employees working alone must have a "panic button," an electronic device to summon help, provided at no cost by the hotel, to be used if they are sexually harassed, assaulted, or if they witness a crime or emergency.
Hotels must develop a written anti-sexual harassment policy that protects employees and encourages them to report all occurrences of sexual harassment. The policy must provide specific procedures to follow if an employee is the victim of sexual harassment or assault.
A hotel cannot retaliate against an employee who reports a case of sexual harassment by a guest.
Should a hotel fail to comply with the requirements of the ordinance, it may be subject to penalties, including the revocation of its license to operate.
An Issue of Workplace Safety
All employers must provide a reasonably safe work environment for employees. When hotel workers are the victim of sexual harassment and assault by guests, the cause may be negligence on the part of the hotel. A workers compensation attorney can work with an employee who is the victim of sexual harassment to determine whether the injuries and suffering are results of employer negligence.
Chicago hotel employees who have experienced sexual assault or harassment while working in guest rooms may be entitled to compensation for their injuries and suffering. A workers compensation attorney can help determine if they have a claim for damages.