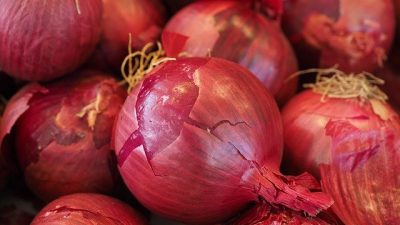 A salmonella outbreak linked to Thomson International, Inc. of Bakersfield, California, has resulted in at least 1,012 illnesses. The Food and Drug Administration (FDA), Centers for Disease Control and Prevention (CDC) along with their counterparts in Canada, and local and state agencies are conducting a multistate investigation into a salmonella outbreak. Canadian and CDC investigators linked the outbreak to products originating from the United States. Based on that information, the FDA traced the source of the outbreak to Thomson International. On August 1, 2020, they issued a recall.
Source of the Outbreak
The source of the outbreak was a batch of red onions from Thomson International, Inc. However, several other onion varieties that came in contact with the red onions were also contaminated. The varieties include yellow, white, sweet yellow, and other red onions. In addition to Kroger, Food Lion, Utah Onions, Hartley's Best, and El Competitor, Thomson International ships onions nationwide and to Canada under the following brands:
Tender Loving Care,
Thomson Premium,
Thomson International,
TLC,
Majestic,
Imperial Fresh
The affected companies, along with Thomson International, have already issued recalls for the onions, products that came in contact with the onions, and products containing the onions. The affected onions were shipped from May 1, 2020, to the present day.
Recommendations
The FDA recommends that retailers and consumers refrain from selling, sharing, or consuming the recalled onions or products containing the recalled onions. The FDA explicitly warns that if a consumer is unsure if onions were contaminated, he or she should throw them out. The FDA also recommends customers sanitize any surfaces and containers that may have been in contact with the onions (for example, fridge drawers, cutting boards, countertops, knives, and bins).
Salmonella Symptoms
An individual who believes he or she may have contracted salmonella should contact a healthcare provider immediately. Symptoms of salmonella include fever, diarrhea, and abdominal cramps. Severe salmonella cases can result in high fever, rash, headaches, tiredness, blood in urine or stool, and rashes over the body. Salmonella can be fatal.
Extent of Outbreak
The outbreak is primarily centered on California (122 cases), Oregon (101 cases), Washington (117 cases), and a few other western and mountain states. However, there are documented cases in nearly every state, including Michigan and Illinois, with an estimated 47 and 51 cases respectively. The onions were sold in all 50 states.