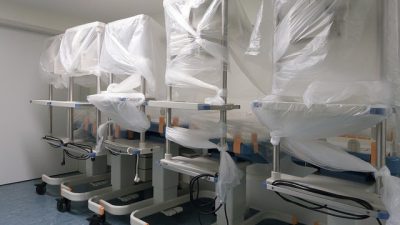 According to the Food and Drug Administration ("FDA"), a formerly-secret database now shows that millions of injuries and fatalities were due to medical device malfunctions. The database was composed of approximately two decades of reports totaling approximately 5.7 million medical device malfunctions and caused injuries and fatalities. Indeed, from only 2016 about 1.1 million incident reports were diverted away from the publicly-viewable database MAUDE to an "alternative" repository.
What is MAUDE?
MAUDE refers to the "Manufacturer and User Facility Device Experience" database, which is meant to be a publicly-available collection of reports regarding the efficacy of medical devices. Medical professional trust and rely on MAUDE to review the reliance on medical devices prior to using them on patients.
However, one doctor from Pittsburgh was attaching a surgical staple to a patient's appendix. The surgical staple is supposed to seal and cut the tissue, but instead, it locked up endangering the patient's life. The doctor later reviewed the MAUDE database for that particular staple but couldn't find any reports of this issue occurring with other doctors. The doctor then surveyed colleagues and found that about 2/3 of them experienced similar issues. It was later found out that the device manufacturer was granted a special exemption to hide these malfunctions in a different database that is hidden from the public and doctors alike.
The Alternative Database Cover-up
The FDA acknowledged that malfunction and injury reports for approximately 100 medical devices were diverted to this hidden database. The medical devices included a wide variety, including breathing machines, surgical staplers, and balloon pumps. The FDA claims that it reformed the program in 2017, but it was so well-hidden that many engineers and doctors tasked with improving medical devices were never made aware of it. Even a former FDA Commissioner stated that he had never heard of this particular program.
Furthermore, the FDA's attempts to reform hasn't stopped it from providing another "alternative" database for reports stemming from injuries or even fatalities that were revealed by lawsuits. For example, controversial devices such as heart implants and pelvic meshes, both responsible for thousands of serious injuries and deaths, were diverted into this alternative database. Hiding medical device malfunctions and injuries, especially when they can number in the hundreds of thousands, endangers lives.
The FDA has taken steps to release these reports, but millions of more reports covering approximately 15 years are still in hidden databases accessible only by the FDA.