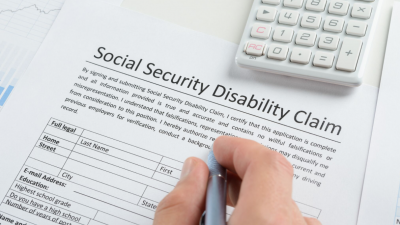 The Social Security Administration ("SSA") administers several programs, including Compassionate Allowances, which allows the SSA to fast-track applications for disability insurance benefits if certain conditions are met. Disability provides payments to individuals who are limited or unable to work because of a permanent or semi-permanent condition. Ordinarily, the application process can take months or even years. However, for certain conditions, the SSA will provide fast-tracked approval.
Compassionate Allowances Explained
Compassionate Allowances is a program that allows individuals afflicted with certain conditions, such as adult brain disorders, certain cancers, and a few rare disorders that affect children, to fast-track their disability application. Compassionate Allowances (or "CAL Initiative) identifies claims where the applicant's condition clearly meets the SSA's definition for coverage.
The CAL Initiative is an accelerated version of the normal review process. If the condition is confirmed, the applicant is presumed to meet the requirements of the program (meaning, the condition is so severe that there is no need for deep follow-up). SSA receives information from several departments to facilitate fast-tracked applications.
How are Conditions Added to the Fast Track List?
The SSA receives recommendations from doctors and scientists, reports from the National Institutes of Health, comments from communities and the public, and information from the SSA Determination Service. The SSA reviews the recommendations and adds conditions where appropriate.
Steps to Fast Track Disability Applications
The SSA requires applicants to submit the following information to fast-track a disability application:
Applicant's contact information;
Name of condition or disease, including alternate names;
Description of the condition;
Patient medical records, including, diagnoses, findings, and the ICD-10-CM Coding of the condition (if possible);
Facts describing the onset of the condition; and
The prognosis of the condition.
The SSA also requires applicants to include possible treatments, as recommended by their doctor. Once the SSA is in receipt of this information, it will review the application, request additional medical information if necessary, and notify the applicant of the approval or rejection of the application.
Overview of Conditions for Fast Track Applications
The conditions that meet the CAL Initiative requirements can be roughly divided into three categories: cancers, adult mental disorders, and rare diseases and conditions that afflict children. The CAL Initiative provides the fast-tracked review for over 200 diseases and conditions that benefit both children and adult applicants.