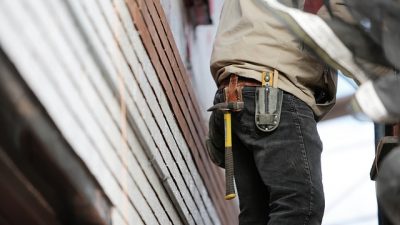 Employers are required to provide workers' compensation to their Illinois-localized employees. Employers are required to provide workers' compensation coverage the instant they hire a single employee. Employers are subject to significant fines if they fail to provide insurance. Furthermore, corporate officers can be held personally liable if the corporate entity fails to pay the penalty.
Illinois Workers' Compensation: Covered Workers
Workers' compensation must cover any worker who is Illinois localized. Illinois workers' compensation laws provide coverage to the following workers:
Employees work principally in Illinois;
Employee whose work contract was made in Illinois; and
Employees who are injured in Illinois while performing business on behalf of their employer.
Therefore, any out-of-state employer that transacts business in Illinois is required to acquire an Illinois workers' compensation policy even if it and its employees reside in a different state. Further, out-of-state employees who are injured in Illinois may file a claim for coverage in Illinois.
Exceptions to Workers' Compensation
In general, owners of sole proprietorships, members of a limited liability company, partners, and corporate officers may exempt themselves from workers' compensation coverage. Therefore, a sole proprietorship that has two employees may acquire a policy that covers their employees but specifically exempts the owner.
However, companies that engage in hazardous activities are almost entirely required to acquire a workers' compensation policy. For example, construction and trucking businesses are generally required to provide coverage.
Penalties
Employers who knowingly and willfully do not obtain workers' compensation insurance are subject to a $500/day fine with a minimum fine of $10,000. Corporate officers can also be held personally liable for the fine if the company is unable to pay. Furthermore, corporate officers who knowingly or willfully fail to acquire coverage are subject to a felony charge. Even corporate officers who negligently fail to obtain coverage may be subject to a misdemeanor charge.
Finally, companies that knowingly do not provide coverage lose protections afforded in Illinois workers' compensation law. For example, employees may sue their employer in court where damages are not capped. Illinois also shifts the evidentiary burden to employers who must prove that they were not negligent in failing to provide coverage. Finally, Illinois may also issue work-stop orders to prevent the employer from conducting business in the state until it proves it has adequate insurance.