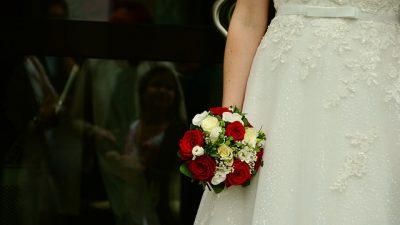 Getting remarried can be a fun and exciting event in a person's life, but for someone who receives SSDI, there are several extra financial facets that must be reviewed. Remarriage can affect disability benefits in various ways and the actual impact is largely dependent on whether the person receives SSDI or SSI.
The Social Security Administration can help with general questions. A social security disability attorney may be able to provide a more detailed analysis of a specific case.
Types of Benefits
Since part of the eligibility for SSI is determined by financial need, the amount a person receives for SSI benefits could change upon remarriage if the new spouse receives SSI or significant other income or valuable assets. However, when a person receives SSDI on his or her own earnings record, remarrying will not impact the amount he or she receives because SSDI is not restricted to those with financial need. When people qualify for SSDI based on the work record of someone else and they get married, their benefits can be terminated.
Loss of Benefits of Former Spouse's Work Record
For those who are currently eligible to collect SSDI based on the work record of a former spouse, remarriage before age 50 may negate that eligibility.
Loss of Benefits for Widows and Widowers
For widows or widowers, getting married before the age of 50 if disabled (or 60 if not disabled) may mean losing SSDI benefits from the deceased spouse. Survivor benefits are negated by the remarriage. However, it is possible to get the benefits back if the new marriage ends.
Loss of benefits for Children
For those who are disabled adult children and qualify under a parent's earnings record, remarriage will likely mean losing SSDI benefits. If the disabled adult child marries another disabled adult child, however, both recipients may be able to continue receiving SSDI benefits. The Social Security Administration has a dedicated page to understand what can trigger a loss or changes to benefits for children.
Remarriage can significantly impact SSDI and SSI benefits. A social security disability attorney can provide a thorough evaluation of a recipient's case to give marrying couples a more accurate idea of the changes to expect and reduce the chance of an unwelcome surprise regarding benefits after the wedding.