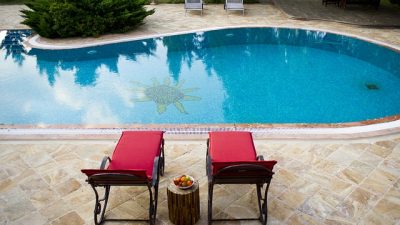 Escaping the summer heat by taking a dip in the pool can lead to serious injury or death. On average, 9 people die in drowning accidents each day and many more suffer injuries including broken bones and lacerations. While children are at greatest risk, the reality is that anyone who takes a swim in a commercial or residential swimming pool is in danger of becoming the next statistic. In certain cases, swimming pool related injuries such as paralysis can have life changing consequences.
Private Pool Owners Are Responsible for Safety
Property owners are responsible for ensuring the safety and security of their swimming pool. They must take reasonable measures such as installing and maintaining fencing to prevent unauthorized access, cover their pool when not in use, and limit access to the pool when they are not present. Swimming pool owners are also responsible for their guests' actions while using the pool, such as not allowing intoxicated swimmers to swim or engage in dangerous behaviors that place other swimmers at risk. However, private pool owners are not always liable. For example, if a teenager or adult deliberately scales a fence or defeats security measures such as alarm systems or gates with the intent of gaining unauthorized access to the pool.
Public Pools are Liable for Lack of Lifeguards
Public swimming pools in Illinois are required to have one lifeguard on duty for every 100 swimmers or for every 2,000 square feet of the pool area. Public pools that do not meet this minimum requirement can be held liable for placing swimmers at unnecessary risk for drowning and injury. Further, public pools can be held liable if their lifeguards are not properly trained in CPR or the use of lifesaving equipment. They can also be liable if the equipment they have on hand is defective or improperly maintained.
Pursuing Liability
Individuals may pursue personal injury claims against pool owners and operators under the doctrine of premises liability. Individuals and entities may be held liable for breaching a reasonable duty of care. For example, a pool operator that does not maintain pool ladders, fails to replace broken lights, does not properly secure the pool from unauthorized access, etc. A personal injury lawyer in Illinois can help establish the facts of the case and the actions that led to the injury. In Illinois, individuals may pursue personal injury claims against pool owners and operators up to two years after the date the injury occurred.