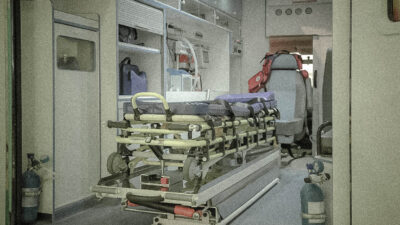 When a hit-and-run accident occurs, the victim should immediately call 911 to report the accident and request emergency services for injuries. If the victim is not injured, he or she should remain at the scene of the accident, talk to police officers at the scene, and gather information from witnesses.
Steps to Take After a Hit and Run Accident
According to the American Automobile Association (AAA), a hit-and-run crash occurs every minute in the United States. Since 2018, the number of hit-and-run accidents that impact drivers, pedestrians, and cyclists has steadily increased around the country.
Over the last few years, Chicago has gained notoriety for heavy traffic and constant congestion on city streets, roads, and highways. Chicago is now ranked as the third most congested city in the United States with unfavorable traffic conditions that contribute to serious driving hazards, traffic jams, and hit-and-run accidents for residents, as well as visitors in the Windy City.
In Illinois, traffic authorities have seen a significant rise in deaths related to hit-and-run accidents. In 2017, 60 pedestrians deaths were reported. In 2018, that number jumped to 80 deaths. Illinois has strict hit-and-run laws, These laws apply to any driver involved in a motor vehicle accident that results in property damages or personal injuries. According to the Illinois Vehicle Code, drivers involved in a car accident should do the following:
Stop the vehicle at the scene of the accident
Call 911 emergency services
Remain at the scene of the accident, unless medical help is urgent
Talk to law enforcement at the accident scene
Provide contact and insurance information
File a written accident report if property damages exceed $1,500, or if the accident results in injury or death to another party
Depending on damages and injuries caused by the accident, Illinois hit-and-run accidents are classified either as a misdemeanor or a felony offense. It's important to know what to do after a hit-and-run accident occurs. If a driver crashes into another vehicle, pedestrian, or property then flees the scene of the accident, the driver is subject to harsh penalties including steep monetary fines, lengthy prison sentences, or both.
If a hit-and-run accident results in only property damages, the driver can face monetary fines up to $2,500 and a maximum prison term of 1 year. If another person is injured or killed as a result of the hit-and-run, the driver can face severe penalties including a maximum fine of $25,000, 1-3 years in prison, and license revocation. If the driver fails to file an official accident report, the prison term jumps to 3-7 years for injuries and 4-15 years for fatalities.
Typically, vehicle accident reports are written by police officers at the scene of the accident, then given to involved parties, but they can be obtained from local police stations or sheriff's offices. According to Illinois laws, accident reports must be filed by mail or filed online within 10 days of the accident date.
Filing an Insurance Claim After a Hit and Run
The majority of personal injury claims for car accidents do not proceed to court. Most claims are handled through settlement agreements between the victim's Chicago car accident attorney and an insurance company. This is especially true when deciding what to do after a hit-and-run accident when the driver flees the scene and can not be located by law enforcement.
Car accident damages fall under two separate categories: (1) Economic damages that are calculated through documentation such as medical bills and lost wages, and (2) Non-economic damages caused by pain and suffering:
Economic Damages – Cover current and/or future expenses caused by a car accident. This includes property damages; car repair bills; medical expenses; physical therapy expenses; mental health costs; and lost wages due to time away from work.
Non-Economic Damages – Cover intangible costs caused by pain and suffering from the accident. Since putting a price on pain and suffering usually complicates a claim, it's best to talk to a personal injury attorney who can provide accurate costs for damages.
Typically, pain and suffering describe physical pain, emotional pain, and loss of enjoyment of life brought on by injuries and emotional distress. Specialized software with formulas that place a value on pain and suffering are commonly used by insurance claim adjusters who handle car accidents.
Once the insurance claims adjuster arrives at a figure, an Illinois car accident settlement offer is made to the injury victim. If the offer is accepted, the payment may be paid out in a lump sum or individual payments according to the settlement agreement.
How to Recover Damages After a Hit and Run Accident
While some hit-and-run accidents do not result in fatalities, many do result in serious physical injuries, emotional trauma, and permanent disabilities that impact the victim's income and lifestyle.
Following a hit-and-run accident, victims should seek medical attention within 72 hours, even when they do not feel any pain. Car accident victims with hidden injuries commonly show delayed onset of pain. In some cases, injuries don't show up for days or even weeks after the accident. In severe cases, injury victims can go into shock due to internal injuries that are not visible which cause internal bleeding, inadequate blood flow, and blot clots that can travel to vital organs. Head injuries and back and neck injuries can be especially dangerous, resulting in bleeding in the brain, damage to the skull and soft brain tissue, paralysis or immobility, strokes, and heart attacks.
Victims of hit-and-run accidents are entitled to compensation for property damages, medical expenses, and pain and suffering. When the responsible driver can not be located, property and injury claims may be paid through uninsured motorist coverage. In Illinois, drivers are required to purchase uninsured motorist coverage of at least $25,000 per person and $50,000 per accident. Uninsured motorist coverage provides coverage for injuries to the driver (policyholder), as well as passengers in the car at the time of the car accident.
All Illinois auto policies legally require uninsured motorist (UMBI) protection. This insurance provides bodily injury coverage for everyone inside the vehicle – the driver and the passengers. UMBI pays for damages caused by injuries, such as medical bills, lost wages, and pain and suffering. However, UMBI does not pay for damages to the vehicle. If a driver wants collision coverage, he/she should get uninsured motorist property damage (UMPD) which pays for car repairs up to $20,000 per accident.
In Illinois, uninsured motorist coverage covers damages and injuries caused by uninsured drivers, as well as hit-and-run drivers. In most cases, hit-and-run drivers either have no car insurance or are doing something illegal at the time of the accident. They do not want to get in trouble with the law, so they do not stop and hope that nobody finds them. Hit-and-run accidents are commonly caused by:
Drivers with no driver's license or an expired driver's license
Drivers who are underage
Drivers who are speeding or driving recklessly
Drivers who run stop signs and red lights
Drivers who are drunk, on drugs, or on medications
Drivers with outstanding warrants
When a hit-and-run accident occurs, there is no driver for law enforcement or insurance companies to pursue. However, if the driver of the other car (the victim) has uninsured motorist insurance, his or her insurer will pay for the damages. Uninsured motorist coverage pays for injury expenses, while collision coverage pays to repair damages to the vehicle or replace the vehicle.