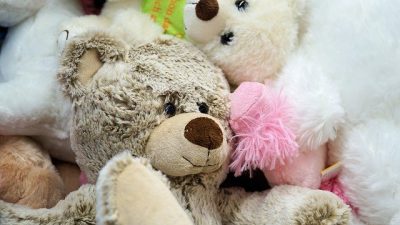 According to World Against Toy Causing Harm (WATCH), a Boston-based non-profit oriented safety organization, the following ten toys are sold with impractical warning instructions and encourage violent or aggressive play that could result in injuries to children. WATCH emphasizes that due to the ongoing coronavirus pandemic, free play and toys are more important than ever.
Toys That Lead to Child Injury
1. Calico Critters Nursery Friend
The package identifies the toy as ideal for ages 3 and up. However, WATCH warns that many of these toys are small and appealing to oral-age children who may choke on the small hazards.
2. Missile Launcher
WATCH warns that this toy's advertising depicts a child initiating a toy launch while near his face, which presents the reasonable danger of injury to the eye and face. The toy warnings do not mention eye or face injuries.
3. Marvel Avengers Vibranium Power FX Claw
The power claw is made from rigid plastic and is marketed to five-year-olds. The packaging does warn not to hit people or animals; however, this toy's purpose is to engage in physical combat and is, therefore, unrealistic.
4. Gloria Owl
The owl is marketed to young babies, but the manufacturer acknowledges that the fibers are not securely rooted and are prone to shedding, which a baby could ingest or aspirate.
5. WWE Jumbo Superstar Fists
The fists are marketed as a way for three-year-olds to mimic pro wrestlers but contains no warnings for blunt force injuries.
6. Scientific Explorer Sci-Fi Slime
This toy is marketed as a way for children to make "slime." The slime is composed of chemicals and ingredients that could cause skin, eye, and breathing issues and is harmful if swallowed.
7. The Original Boomerang Interactive Stunt UFO
The marketing materials encourage children to throw the toy back and forth but contain no warnings regarding the propeller's potential injuries.
8. Boom City Racers Starter Pack
This toy uses a ripcord to launch pieces. The packaging does include warnings against aiming at the face, but it is unrealistic.
9. My Sweet Love: Lots to Love Babies Minis
This toy is marketed to two-year-olds but contains many choking hazards.
10. Star Wars Mandalorian Darksaber
This toy encourages children to "swing for battle" but is made from rigid plastic that could cause serious injury.