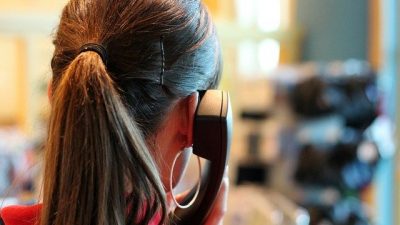 On March 17, 2020, the Social Security Administration (SSA) closed all hearing offices to members of the public for in-person appearances in response to the COVID-19 pandemic. The SSA argued that the closure protects the people it serves, such as older Americans and people with medical conditions, as well as its employees and judges. The SSA does not have an estimate as to when it will begin offering in-person hearings again. However, it likely won't be until after a vaccine is approved and widely distributed. The SSA offers two alternatives to in-person hearings: (1) telephonic and (2) online video.
Telephonic Hearings
Anyone can request a telephonic hearing by submitting a completed Request for Hearing form (SSA-501). After the SSA receives the request, it will send out a package providing information about telephonic hearings and confirm the receipt of the request. Telephonic hearings are not mandatory, and applicants may request to delay the hearing until a different option can be scheduled (such as in-person or online). If a postponement is requested, the SSA will send a new notice describing the date, time, and manner of hearing.
 A clerk will call the applicant several minutes before the hearing. The hearing will proceed normally: the judge will swear everyone in, the applicant will give testimony, and the judge will ask questions. The judge, the applicant, and their representative (if they have one), experts, the court reporter, and the interpreter are all on the phone call.
The hearings last at least 90 minutes. Therefore, applicants must ensure his or her phone has adequate power. Further, applicants are encouraged to place themselves on "mute" when not speaking to reduce background noise.
Online Video Hearings
The SSA will shortly begin offering online video hearings. The SSA is partnering with Microsoft Teams to offer online video hearings. The hearings can be conducted over laptops, tablets, and phones and only require a stable video connection. Online video hearings proceed in the same way as other hearings described above.
The only difference is that the applicant can see his or her representative and the judge. The other participants, such as experts and the court reporter, will join by phone. The entire hearing is conducted through the SSA's secure agency network, preventing third parties from accessing the hearing. Finally, the judge will be in a private room to protect the applicant's privacy.