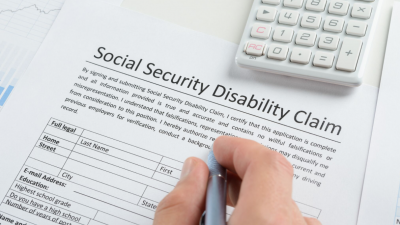 Successful applications for Social Security Disability benefits never have to reapply into the program; however, their benefits are subject to periodic reviews to determine eligibility. These periodic reviews are standard practice at the Social Security Administration (SSA) and should not cause anyone alarm. They are done to prevent fraud and ensure that recipients of disability benefits continue to qualify under their own program. Any application which remains disabled and unable to work will have their benefits renewed. Furthermore, disability benefits continue to pay out during the review process.
Scheduling Disability Reviews
Disability reviews are conducted once a year, once every three years, or every seven years. The schedule depends on the severity of the applicant's disability.
One Year Review
Recipients on the one-year schedule suffer from relatively minor medical conditions which can be treated and are indeed responding well to the treatment. People on this schedule are eventually expected to return to work. The review may be conducted as soon as six months after approval or up to 18 months later.
Three Year Review
The three-year review is for individuals who are suffering from more severe medical conditions (such as cancer) but may eventually return to work. For example, many chronic conditions are reviewed every three years.
Seven Year Review
Recipients who suffer from severe impairments are placed on the seven-year schedule. These individuals are not expected to improve. Many people who suffer from genetic disorders or medical conditions that worsen over time are on the seven-year schedule. However, since the SSA is aware of the individual's condition, most reviews are cursory because they are not expected to recover or improve.
The Review Process
When it is time for a review, the SSA will mail a notice to the affected recipient. The notice will instruct the recipient to report to the local field office to sit for an interview. The recipient will be requested to provide current information about his medical condition; contact information for treating physicians as well as hospitals and other facilities; and information on any work performed – including contact information for the employer.
The information provided is forwarded to the Disability Determination Service (DDS), which compares the updated documentation with the initial application to determine if the recipient remains eligible for benefits. The DDS issues a notice advising the recipient as to whether their benefits will continue or end.