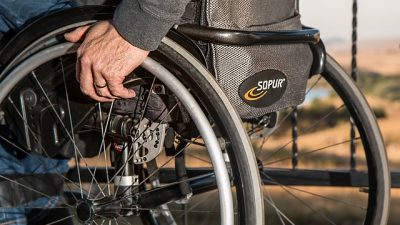 Veterans may be eligible for expediting their SSDI claims due to a partnership between the Social Security Administration and Veterans Affairs. This special program allows disabled some soldiers to receive benefits more quickly.
Medical Exchange
The primary way that the process is expedited is through the Health Exchange. This is a process that allows the VA to freely share medical records electronically with the SSA. Medical documentation is necessary in every disability case. In cases in which electronic medical records are not accepted, the processing time often takes months for an agency or medical facility to supply such documentation. In comparison, the electronic process allows the VA to supply necessary medical documentation within minutes.
The process allows SSA to obtain medical records from the VA without human involvement. Currently, the SSA can receive electronic health records from more than 50 health IT partners and the Department of Defense in nearly 7,000 medical facilities throughout the country.
Eligibility Criteria
To be eligible for the expedited process, the veteran must have a 100 percent Permanent & Total disability rating from the United States Department of Veterans Affairs. Additionally, applicants must still meet the meaning of disabled based on Social Security law. With the help of a Social Security disability attorney, the claimant must establish that he or she has a medically recognized impairment that prevents him or her from working and that is expected to last a year or more. Due to the variation in tests, it is possible for some veterans to have a 100 percent Permanent and Total rating with the VA but not meet the stringent definition of disability under Social Security law.
Applying for the Expedited Process
The expedited process is not automatic. The claimant must apply for benefits in one of the following ways:
Applying online
Calling the Social Security number of 1-800-772-1213
Calling the TTY number of 1-800-325-0778
Visiting the local Social Security office and applying in person
On the application, the veteran must indicate that he or she is a veteran and rated at 100 percent P&T. On the online application, this information should be noted in the "Remarks" section. The claimant should bring his or her notification letter regarding the rating that he or she received from the VA to support this claim.
The program also provides for the expedition of any appeals.