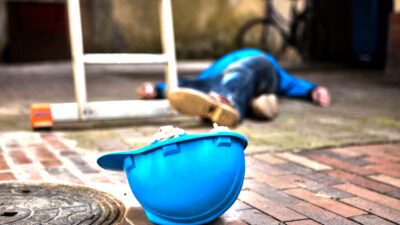 If you are an illegal immigrant, you may want to ask – can an illegal immigrant get workers' compensation? An illegal immigrant with work-related injuries or illness is eligible for workers' compensation benefits, regardless of the immigrant's citizenship status. Workers' comp benefits have three fundamental eligibility requirements. (1) Your employer must be required to carry workers' comp insurance under state law, (2) a written or oral contract must exist between you and your employer, and (3) you must have suffered an injury or illness on the job.
Although federal law outlaws the intentional hiring of undocumented employees, immigration status does not prevent an injured worker from getting protected under the laws of most states. In Illinois, for instance, illegal immigrants injured on the job are eligible for workers' comp benefits. A workers' compensation attorney can help you understand your full legal rights as an undocumented worker and available recovery options under your state's Workers' Compensation Act.
Are Workers' Compensation Benefits Available for All Workers?
All workers injured on the job, or who develop work-related illnesses, are eligible for wage replacement and medical benefits under the Workers' Comp Act of most states. These benefits are available for both documented and undocumented employees.
The Act seeks to seal loopholes employers may use to avoid contributing workers' comp premiums. One of those loopholes is hiring illegal immigrants. In addition, employers who are not liable for employee injuries may fail to comply with worker safety laws like those specified in OSHA Regulations.
Both California and Texas specify that undocumented immigrants who suffer job-related injuries qualify for workers' comp benefits. Similar provisions exist in state laws of Tennessee, North Carolina, Colorado, Hawaii, Arkansas, and Arizona.
Illinois's Workers Comp Act does not specifically preclude illegal immigrants injured on the job from collecting workers' compensation benefits. The same applies to Minnesota and Georgia.
The discovery of citizenship or immigration information is usually protected in workers' comp cases. This is especially true if such information would prevent the undocumented worker from financial recovery by concentrating on immigration status instead of employment rights.
Injured undocumented workers can pursue damages without fearing that their immigration status is admissible in court. This rule applies unless the immigration status is relevant to the case. Undocumented workers (or their attorneys) can petition the court for a protective order that bars employers from obtaining such information.
Immigration Reform and Control Act (IRCA)
IRCA requires employers to conduct background checks on potential employees and hire only those that meet the legal requirements for working in the United States. This federal law imposes fines of up to $10,000 on employers who intentionally hire illegal immigrants.
Employers often attempt to use IRCA to justify their workers' compensation coverage denial when an undocumented worker sustains work-related injuries. They argue that, because the worker was in the U.S. illegally, that worker does not satisfy workers' compensation eligibility criteria because he or she is not an authorized employee.
An Illegal immigrant injured on the job should involve a workers' comp attorney from the outset to counter the tactics employers use to justify denial of workers' comp benefits. The attorney can help the illegal immigrant navigate common issues a workers' comp applicant might face.
Can Undocumented Workers Sue for Injuries in Court?
Undocumented employees have the right to recover damages by suing employers who lack workers' compensation coverage. In other words, an injured employee can file a lawsuit against an employer who does not carry workers' compensation insurance, regardless of that employee's citizenship status. Besides medical costs, undocumented employees can recover current and future lost wages.
Can Undocumented Workers Get Deported for Suing for Injuries in Court?
The law prohibits government agencies from deporting an undocumented worker simply because he or she has initiated a claim or lawsuit. These agencies include the United States Citizenship and Immigration Services (USCIS), the Immigration and Naturalization Services (INS), and Immigration and Customs Enforcement (ICE).
Trying to deport an undocumented worker who had recently initiated an injury lawsuit in court amounts to interference with the course of civil justice. The INS and other immigration agencies will usually allow courts to determine the injury lawsuit before taking legal action.
How Much Can Undocumented Workers Collect in Workers' Comp Benefits?
Multiple factors are often at play when determining the actual amount you, as an undocumented immigrant, can collect in workers' compensation benefits. These factors include your state laws, your injury's nature and extent, and the amount of your pre-injury earnings.
Temporary disability benefits. These benefits refer to the money you receive to replace a portion of your lost earnings when you cannot work while recovering from your injury or illness. These benefits are usually around two-thirds of your average pre-injury weekly wages up to your state's maximum, which changes annually.
Permanent disability benefits. The amount you can collect in permanent disability benefits depends on a disability rating scale. This rating scale approximates the level of impact of your injuries on your ability to work. The rating scale comes from an evaluation of several factors, including your medical condition report, injury date, injury extent, age, occupation, percentage of your disability contributed by your job, and diminished future earning potential. The ratings are presented in percentages. A rating of 100% indicates a total disability. A rating under 100% represents a partial disability.
Your workers' comp attorney can review your situation and determine an accurate estimate of the value of your case. The attorney can engage in a constructive negotiation with the workers' compensation insurer to help you secure fair compensation. The attorney can also review your workers' compensation settlement agreement to ensure it is properly drafted.
Workers' Comp Eligibility Requirements
Undocumented workers must meet the same eligibility requirements as their fully documented counterparts to qualify for workers' comp benefits. The next sections will cover these eligibility requirements.
You Must Qualify as an Employee
Not all workers qualify as employees under workers' comp eligibility requirements. Most states exempt independent contractors, including consultants, freelancers, and "gig" workers, from eligibility for workers' comp.
States may also exempt workers with relatively little earnings or those that work only a few days per year. Real estate agents, casual workers, farmworkers, and domestic employees, for example, might be exempted from workers' compensation coverage.
Volunteers typically are not eligible for workers' compensation coverage. Specific exceptions exist, however. Some states provide workers' comp benefits to volunteer firefighters or allow employers to include their volunteers in their workers' comp programs.
You Must Have Suffered a Work-Related Injury or Illness
If you sustained an injury or became ill while performing a task for your employer, then your injury or illness is work-related. Workplace accidents happen more frequently in labor-intensive and physically demanding professions. No employee is fully protected from the risk of work-related injury or illness, however. A typist, for instance, may get carpal tunnel syndrome due to his or her typing job. A back injury sustained while loading boxes in a warehouse is another example of workplace injury. 
Your Employer Must Carry Workers' Comp Insurance
Most employers have workers' comp coverage. You can find out the agency in charge of your state's workers' comp on the U.S. Department of Labor's website. You can also learn more about your employer's maximum limits for various job-related injuries or illnesses. If your employer does not carry workers' comp insurance, you may need to initiate a worker' comp lawsuit to recover damages.
You Must Comply with Reporting and Filing Timelines
You must meet your state deadlines for reporting your job-related injury or illness to your employer and initiating a workers' comp claim or lawsuit. Otherwise, you could lose the right to pursue and obtain workers' comp benefits.