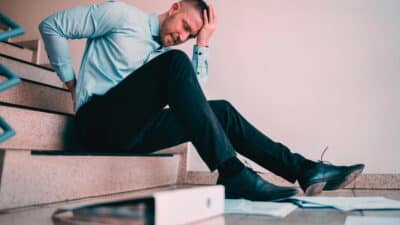 If you have been injured at work, you may not know how to proceed. An experienced Chicago workers' compensation lawyer can explain what to do after a workplace accident.
Why It's Important to Know What to Do After a Workplace Accident
You must take the proper steps after an on-the-job accident to protect your legal rights. Employers and their insurers will look for any reason to deny workers' compensation claims. To ensure you get the payment you deserve, follow these four steps:
Report Your Work Injury Immediately After a Workplace Accident
Immediately alert your supervisor or human resources representative about your injury. While the Illinois Workers' Compensation Act gives you 45 days to report a workplace accident, injured workers should report as soon as possible. Otherwise, your employer or its insurer may use the delay to claim that you were injured somewhere other than the workplace. Ensure that the company has written documentation of your injury and that you keep a copy.
Seek Medical Attention
As soon as possible, seek medical treatment. The longer you wait to get medical attention, the harder it will be to demonstrate that your injuries were caused by a workplace accident. Get medical attention on the day of your accident, as it will solidify your claim. Provide the doctor with an accurate account of the accident – information about how it occurred and any symptoms you've experienced since you were injured.
Keep Notes Regarding Your Injury and Recovery
To strengthen your case, keep all notes from your doctor or physical therapist regarding your injury and rehabilitation. Also keep your own daily journal, where you document how much pain the injury is causing you.
An experienced Chicago workers' compensation lawyer will help protect your rights. He or she will help you file a formal workers' compensation claim. Your lawyer can negotiate a workers' comp settlement agreement, where you waive any claims against your employer in exchange for a monetary figure that will cover your medical bills, lost wages, and any other related expenses. He or she will also explain what happens to medical bills when workers' compensation is denied, such as other ways in which you can be compensated. If you qualify for Social Security disability benefits, your lawyer will explain the disability blue book and the guidelines required to receive disability compensation.